Anvyl White Paper
Unlocking the
Next Level

in Supply Chain Innovation

After decades of only marginal innovation, supply chain is finally stepping into the spotlight it deserves.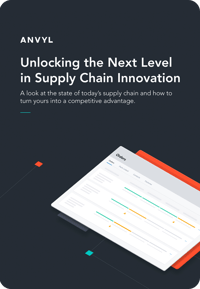 Now is the time to use your supply chain as a powerful competitive advantage.
Download this white paper and learn more about…
The most pressing challenges supply chain leaders face
How to minimize tedious work and take advantage of new technology
To learn even more about the best tools for building a modern, flexible, integrated supply chain download this white paper today!